Featured Property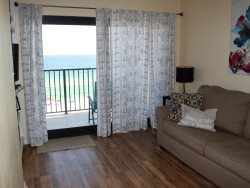 Sundunes 162
Guest Reviews
"I LOVE NAVARRE BEACH, FLORIDA!" This was my family's first visit here and it is absolutely beautiful! I look out the front door ...
Just wanted to take a moment and say thanks for everything, it was a great condo, we had a great time, and Navarre is beautiful. I hop...
We wanted to take a moment to express our thanks for the warm welcome we received from you upon our arrival, both in person and the bre...
View More Reviews
Vacation Rentals On Navarre Beach
8228 Gulf Blvd Navarre Beach, Florida 32566
Office: 850-936-8300
[email protected]
Available Properties
Loading Available Properties
Flexible Dates? View other Properties close to your Date Range.
Available
Unavailable
Check-in
Check-out
Not finding what you're looking for?